Beth Tzedec Congregation has a long and illustrious history as The Music Synagogue of Toronto. And today, we honour past traditions by presenting opportunities to gather, celebrate, reflect, honour and remember through song.


UPCOMING MUSICAL EVENTS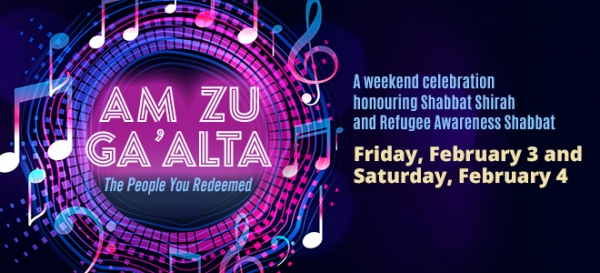 A Community Celebration for Shabbat Shirah
Join us for this special participatory musical Kabbalat Shabbat service and community Shabbat dinner presented in honour of Israel's 75th birthday occurring this year and in conjunction with Refugee Awareness Shabbat. Throughout our Friday evening service and dinner, we will feature music from various world Jewish communities whose waves of immigration over the years helped define and shape the nation that Israel has become.
Everyone is welcome to join us for the Service either in person or via our livestream. Reservations for dinner are required by January 30 at 12:00 noon. To register for the dinner, please click here>>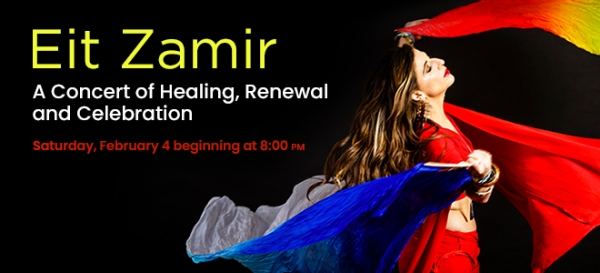 It is the time for song!
On the weekend of Shabbat Shirah, join artist-in-residence Aviva Chernick, Cantor Sidney Ezer, featured guest, musician and flamenco dancer Tamar Ilana alongside a tremendous ensemble of global music artists, as we acknowledge the healing that is necessary and celebrate the renewal that is possible with a community concert.
Please join us for this celebration in music and dance! Following the concert, we hope you will stay for a dessert reception with the artists.
Cost: $18. For those unable to attend in person, we will also livestream the concert. Pre-registration is required for all. To register, click here>>.
(We want to ensure that everyone who would like to attend is able. For those requiring assistance with the cost of tickets, please email Aviva Chernick.)
---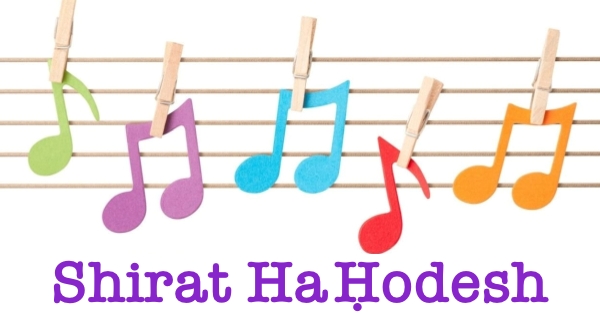 Each month, our shinshinit Amit Mizrachi will share an Israeli song to inspire, engage and entertain us as we get ready to usher in Shabbat.
November 4, 2022
The song "Haboker Yaaleh" by the very talented Israeli musician Ishay Ribo is optimistic and calming, "the morning will come and the sun will rise...". I chose this song for our first Shirat HaHodesh because spreading positivity and light is a very nice way to open a month and a weekend. I hope you will like and enjoy it.
To hear "Haboker Yaaleh", please click HERE.
A copy of the lyrics—both in Hebrew and English—can be downloaded HERE.
—Amit Mizrachi