RESCHEDULED FROM NOVEMBER 21
Rabbi Steven Wernick gathers a cadre of community leaders for a series of conversations on politics, culture, social existence and Jewish life. Each session will be streamed over Zoom and broadcast to Facebook and YouTube. Grab a cup of coffee and log on to join us.
Reb Steve will share coffee with Rachel Gildiner, a leading expert and thought leader in relational engagement.
This week's conversation will be broadcast live to the Beth Tzedec Facebook page and YouTube channel. Comment with your questions for Rachel on either platform!
---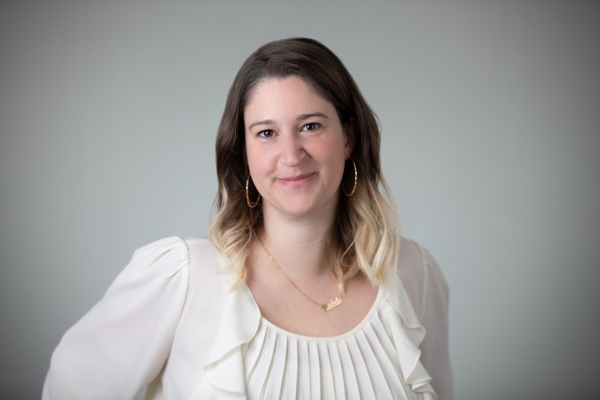 Rachel Gildiner (she/her) is a leading expert and thought leader in the field of relational engagement, and has been helping build relational communities for over a decade. She was a key player in piloting Hillel International's peer-engagement and education initiatives, and most recently as former Executive Director of GatherDC, Rachel shaped the organization into the premier relational platform for Jewish 20s and 30s in the Washington, DC metropolitan area. Through the power of personal connection, GatherDC connects more people more deeply to one another and to adult Jewish identities. As current CEO of Gather, Inc., she has led GatherDC's recent national expansion which will scale this relational impact across the country, including the recent launch of GatherBay in the San Francisco/East Bay area.
Rachel has also used a relational approach to advance women's equity in the Jewish workplace and beyond. In 2019, she launched Year of the Jewish Woman, a vibrant Facebook community where over 5,000 female Jewish professionals and allies can connect and discuss key issues and challenges. Rachel is a vocal advocate in this area.
Rachel has a BA in Sociology from Columbia University, a BA from the Jewish Theological Seminary in Modern Jewish Studies, and an MA in Higher Education Administration from The George Washington University. She holds certificates in Experiential Jewish Education from Yeshiva University, Soulful Jewish Education from the Ayeka Institute, Systems Thinking from Cornell University, and Business Innovation from IDEO. Rachel lives in Washington, DC with her husband and their three children.