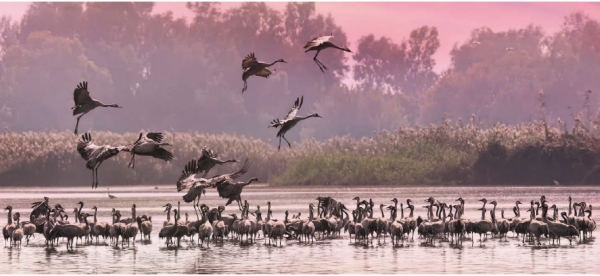 "Israel is literally dotted with lovely corners and even a few species that would have long ago disappeared without SPNI's uncompromising voice." Pollution in a Promised Land, an environmental history of Israel – Professor Alon Tal
With the restrictions due to COVID-19 now incrementally being eased, the Society for the Protection of Nature in Israel (SPNI) is hopeful that foreign travel, for those who are double vaccinated, will be made possible in the near future. In anticipation, SPNI has decided to proceed with its mission from November 7 to 11, 2021.
Spend a week with them this November to see some of these corners and species that through your support of SPNI you've helped save.
For veteran SPNI supporters, this week is a chance to show you how thankful they are for your generosity. They will take you to enjoy Israel's finest nature and share the inside story of how you've made a difference . For first timers to Israel and to SPNI, you'll see a different, beautiful side to Israel that you never realized existed while learning about the history of one of the world's oldest environmental organizations.
For more information or register, download this information package and this application.