Beth Tzedec Calendar
Notable Speakers Series: Dr. Adam Chapnick
Canada on the World Stage
Nov 06 2019, 1:00PM to 3:00PM in the
Michael & Mary Ellen Herman Hall.
.
NOTE: This event has already occurred.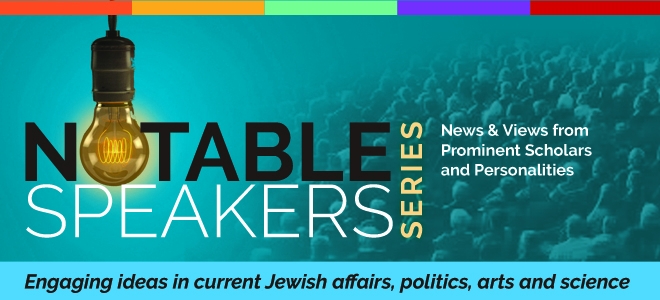 Dr. Adam Chapnick will explore Canada's past, present, and future and will discuss: Canada's interests on the world stage, and how can and should the Canadian government pursue them. Canadian foreign policy and if Canada has the power to make a difference in the world.
---
Dr. Adam Chapnick is a professor of defence studies at the Royal Military College of Canada (RMC). He also serves as the deputy director of education at the Canadian Forces College. He received his PhD from the University of Toronto. Prof. Chapnick is the author and editor of seven books, and his articles have appeared in the Toronto Star. He has appeared as a foreign policy expert on CTV and CBC Radio and has testified as an expert witness before a Standing Senate Committee on National Security and Defence.
Event Details
For Registration:

Phone:

416-781-3511

Cost:

Beth Tzedec members: 8 sessions:$80; 4 sessions $50, Non-member 8 sessions $100. 4 sessions $70. Per session $20

Sponsor:

Generously sponsored in memory of Ann Firestone
Categories
Notable Speakers Series
Seniors
Adults
Young Professionals