Beth Tzedec Calendar
Short & Sweet Multi-Generational Family Service
NOTE: This event has already occurred.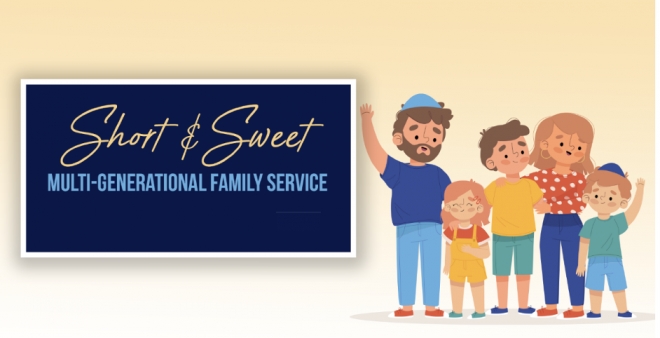 Our monthly Short & Sweet Multi-Generational Family Service offers a lively, engaging prayer service incorporating the participation of the children, teens and families in attendance, followed by a community dairy luncheon.

Rabbi Taylor Baruchel, a candidate for the Engagement Rabbi/Cantor position, will join us for this service. Please join us in warmly welcoming Rabbi Baruchel to our kehillah.
Event Details
For Information:

Phone:

416-781-3514 ext. 231
Upcoming Events in this series
Apr 01 2023, 10:30AM to 12:00PM
Kimel Family Gym
May 13 2023, 10:30AM to 12:00PM
Kimel Family Gym
Jun 03 2023, 10:30AM to 12:00PM
Kimel Family Gym