Beth Tzedec Calendar
Book & Film Club: Precious Life
with Dr. Juliet Helfield
May 20 2020, 1:30PM to 2:45PM in the
Off - Site
.
NOTE: This event has already occurred.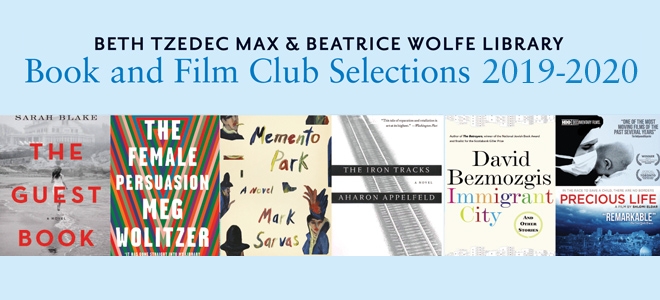 Dr. Juliet Helfield reviews Shlomi Eldar's documentary
Shlomi Eldar's documentary explores the attempts to save the life of a Palestinian boy in an Israeli hospital, a moral and political journey with epic implications.
This program will be delivered on Zoom through the following link: https://zoom.us/j/533016420. You can join by phone only by calling 647-374-4685 and inputting the meeting ID 367-064-420.
In advance of this session with Dr. Helfield, we ask that each participant view "Precious Life", available through this link, https://tubitv.com/movies/457787/precious_life.
---
Instructions for downloading the Zoom computer application can be viewed here: https://www.youtube.com/watch?v=vFhAEoCF7jg
Event Details
For Registration:

Phone:

416-781-3511

Cost:

Six sessions: $100 Beth Tzedec members; $125 non-members; $25 per session

Sponsor:

AMICA on the Avenue Retirement Residence
Categories
BT Book and Film Club
Seniors
Adults
Young Professionals
Upcoming Events in this series
Jun 10 2021, 1:00PM to 3:30PM
Michael & Mary Ellen Herman Banquet Hall