Beth Tzedec Calendar
Conversations Over Coffee: Rabbi Robyn Fryer Bodzin
A BT All Access Presentation
Oct 05 2020, 12:30PM to 1:00PM in the
Facebook and YouTube
.
NOTE: This event has already occurred.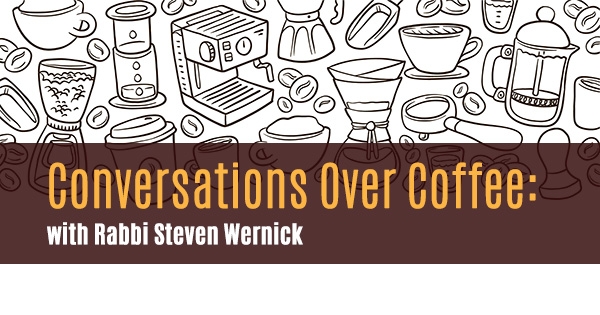 Reb Steve will be sharing coffee this week with Rabbi Robyn Fryer Bodzin, Associate Rabbi at Beth Tzedec Congregaton. They will talk about High Holy Days like no other - how do we think we did? What worked? What did we learn?

This week's conversation will be broadcast live to the Beth Tzedec Facebook page and YouTube channel. Comment with your questions for Rabbi Fryer Bodzin on either platform!
Event Details
For Information:

Phone:

416-781-3511

Cost:

No charge
Categories
Conversations Over Coffee
Seniors
Adults
Young Professionals