Reb Steve will share coffee with Lt. Rabbi Jordan Hersh, Chaplain with the MD National Guard and is deployed in DC. They will have a discussion about DC After the Insurrection: On the Ground.

This week's conversation will be broadcast live to the Beth Tzedec Facebook page and YouTube channel. Comment with your questions for Rabbi Hersh on either platform!
---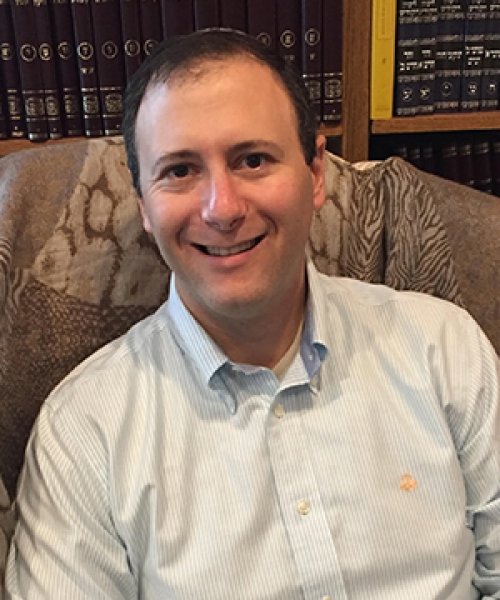 Lt. Rabbi Jordan Hersh, a graduate of the Jewish Theological Seminary, spent a year with Beth Sholom Synagogue as a Gladstein Fellow before becoming their full-time rabbi in July 2014. He oversees and guides the spiritual direction of the congregation and the religious education of adults and children; takes part in community outreach and interfaith efforts; performs lifecycle ceremonies; and serves as an integral member of the Jewish and greater Frederick communities.

During his year of study in Israel, Rabbi Hersh served as a rabbinic intern at a Masorti congregation in Be'er Sheva. While living in Jerusalem and studying at Machon Schechter, he was also a participant in the Shalom Hartman Rabbinical Students Seminar, a yearlong program that brings together rabbinical students from all Jewish denominations. He is an alumnus of the Rabbis Without Borders Rabbinical Student Fellowship through the National Center for Learning and Leadership. Strengthening interdenominational relationships, as well as interfaith relationships, continues to be an important aspect of Rabbi Hersh's rabbinate.
Rabbi Hersh is a trained community organizer and has completed an intensive unit of clinical pastoral education, during which he served as a Hospice chaplain at Beth Israel Medical Center. He recently joined the Maryland Army National Guard as a chaplain—he is the only Jewish chaplain to serve from Maryland. This part-time position allows him to continue as Beth Sholom's full-time rabbi.
Rabbi Hersh is married to Shulie Hersh, who is Beth Sholom's part-time cantor. They met while living and studying in Jerusalem. In their free time they love to make music, cook and explore the natural world together. They have two young sons, Ziv and Edden.
Rabbi Hersh is also an avid cyclist and served as co-chair for the Hazon New York Bike Ride.