Reb Steve will share coffee with Major Dan Feferman (res.), Fellow, Jewish People Policy Institute (JPPI), co-host of the Jewanced Podcast, founding member of UAE-Israel Business Council. They will have a discussion about Israel and the UAE.
This week's conversation will be broadcast live to the Beth Tzedec Facebook page and YouTube channel. Comment with your questions for Dan on either platform!
---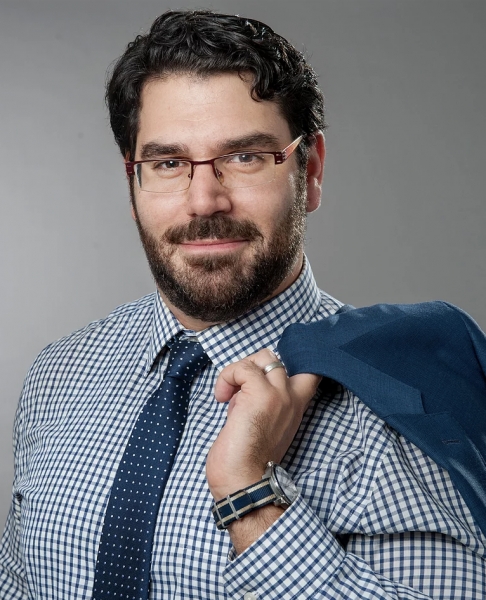 Dan Feferman is an author, speaker and researcher who focuses on Israel, the Jewish world and the Middle East. He has published numerous articles and speaks regularly in Israel and around the world on these matters, and is co-host of the Jewanced Podcast.​
Dan is a fellow at the Jewish People Policy Institute, a leading think-tank on issues of importance to Israel and the Jewish people. In this capacity, he researches religious pluralism in Israel, trends in the American Jewish community, Israel-Diaspora relations and more. He is a founding member of the UAE-Israel Business Council, which seeks to create commercial, cultural and personal ties between Emiratis and Israelis, and founded and heads the Gulf-Israel Policy Forum. He also consults in the field of strategic communications and public relations campaigns.
​
Dan is a Major (res.) in the Israel Defense Forces, where he served as a foreign policy and national security analyst, strategist and adviser in the IDF General Staff; as a special assistant to the Deputy Chief of the General Staff; and a commander in an elite intelligence unit of AMAN's Research and Analysis Division.
He holds a BA in International Politics and Middle East Studies from the American University in Washington DC and an MA in Security Studies from Tel Aviv University.
Originally from South Bend, Indiana, he is married with three children and lives in Rehovot, Israel. Dan enjoys cooking, cross-fit and martial arts.