Rabbi Steven Wernick gathers a cadre of community leaders for a series of conversations on politics, culture, social existence and Jewish life. Each session will be streamed over Zoom and broadcast to Facebook and YouTube. Grab a cup of coffee and log on to join us.
Reb Steve will share coffee with freelance news writer Brandon Ambrosino where they will have a discussion about the psalms.
This week's conversation will be broadcast live to the Beth Tzedec Facebook page and YouTube channel. Comment with your questions for Brandon on either platform!
---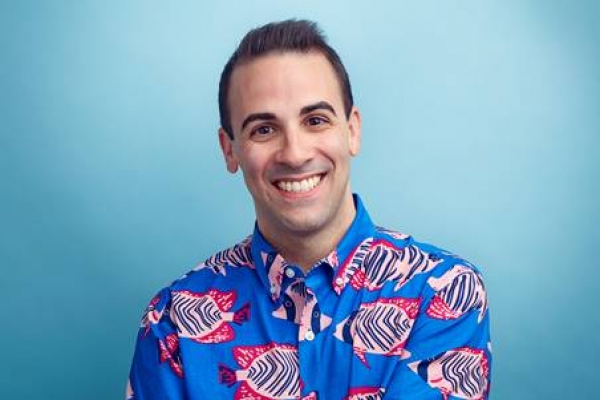 Brandon Ambrosino is a doctoral candidate in Theology and Ethics at Villanova University. His dissertation, tentatively titled "Parables and Pink Flamingos: An Ethic of Could Be," explores the theological potential of camp theory.
In addition to his academic work, Brandon is also a widely-published writer and has had work appear in BBC, Globe & Mail, Politico, Boston Globe, New York Times, The Atlantic, The Economist and many other outlets. When he's not writing, he's usually tap dancing or antiquing.
He lives in Newark, DE with his husband, a nationally-recognized dentist and dental educator.