Beth Tzedec Calendar
Day Trips in Jewish History with Hana Werner
May 08 2023, 1:30PM to 3:00PM in the
Zoom
.
NOTE: This event has already occurred.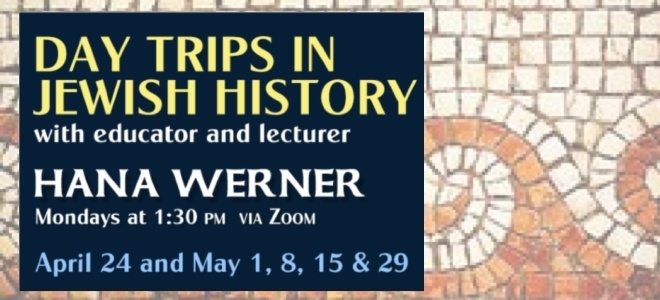 The mystery of our history is shaped by the revolutionary thinking and practice that transformed adversity into resilience and promoted the survival of our people.
Eliezer Ben Yehudah exemplifies the power of determination and a "growth mindset." In the 1880s he promoted the revival of the Hebrew language in order to strengthen the identity of our people in Israel. His Hebrew dictionary is incredible!!
Pre-registration is required for all participants. To register, click here>>

---
FEES
Full series (5 sessions): $30

Per session: $10
Event Details
For Information:

Phone:

416-781-3511

Cost:

See above description for fee information

Sponsor:

Generously sponsored in memory of Cantor Joseph Cooper z"l
Categories
Hana Werner Lecture Series
Seniors
Adults