Dr. Tareq Abu Hamed is the Academic Director of the Arava Institute, the first Israeli Arab to hold the position. Dr. Hamed and Reb Steve will speak about environmental issues and the Institute's work as well as shared society and the unique make up of its student body.
As this new year is a Shmita year cycle, the Torah directs our attention toward the environment, the wealth gap, and our spiritual well-being. With people coming from all over the world to the Arava Institute to learn about the environment, they will discuss how the Arava Institute creates opportunities for co-existence between Arabs and Jews, Israelis and Palestinians and others.
There will be a short question and answer period following their discussion.
Pre-registration required to receive the Zoom link. To register, click here>>
---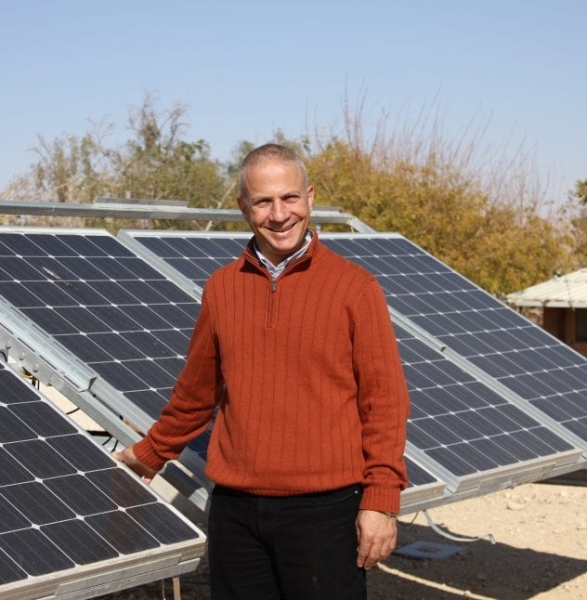 Dr. Tareq Abu Hamed is Academic Director and Director of Center for Renewable Energy and Energy Conservation. He is from East Jerusalem holds a Bachelors and a Masters of Science in Chemical Engineering from Gazi University (Turkey), and a Ph.D in Chemical Engineering from Ankara University (Turkey), and has completed two terms of postdoctoral research at the Environmental Science and Energy Research Department of the Weizman Institute (Israel), and the University of Minnesota's Mechanical Engineering Department Solar Energy Lab.

In 2008, he established the Center for Renewable Energy and Energy Conservation (CREEC) at the Arava Institute. He left the Institute in 2013 to become the Israeli Ministry of Science's Deputy Chief Scientist, and later the Acting Chief Scientist, the highest ranking Palestinian in the Israeli government. He returned to the Arava Institute in 2016 as Director of CREEC and Academic Director.
The Arava Institute for Environmental Studies (AIES) is a leading environmental studies and research institute in the Middle East. It houses accredited academic programs, research centers, and international cooperation initiatives focusing on a range of environmental concerns and challenges.

With a student body comprised of Jordanians, Palestinians, Israelis, and participants from around the world, the Arava Institute offers students an exceptional opportunity to learn from leading professionals while forming friendships and developing skills that enable them to lead the region and the world in solving today's most pressing environmental challenges.