Beth Tzedec Calendar
Matza Camp!
A Passover Day Camp for ages 4-11
NOTE: This event has already occurred.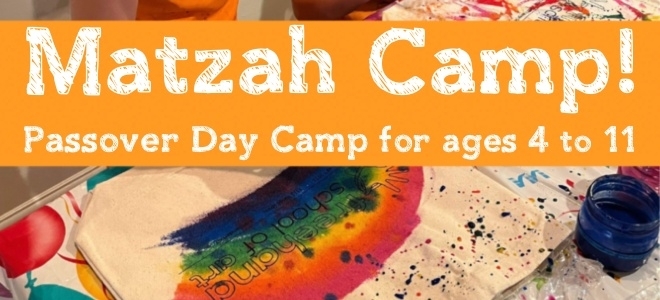 Join us for our first ever Passover vacation day camp. From 9:00 a.m. to 4:00 p.m. There's more fun to be had after the seder Kids will enjoy a range of special activities and special guests. Cost: $65 per child.
Pre-registration is required. To register your child or children, please click here>>
Event Details
For Information:

Phone:

416-781-3514 ext. 233

Cost:

$65/child
Categories
Families Celebrating Passover!
Passover Fun for Families
Passover at Beth Tzedec 2023
Youth