Beth Tzedec Calendar
Musical Sunday in Hebrew
Ages 8+
Jun 20 2021, 11:30AM to 12:30PM in the
Off - Site
.
NOTE: This event has already occurred.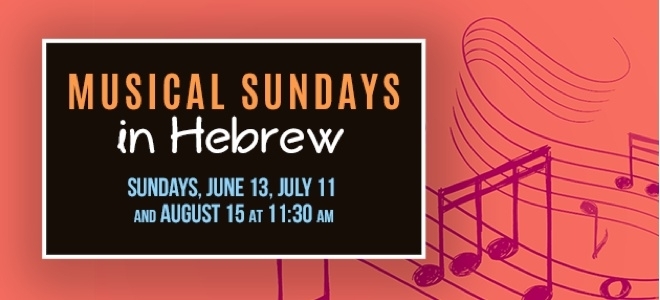 Learning a new language can be difficult, but learning a new language with music is so much fun!
Children ages 8 and up are invited
to join our new musical program in which we will be learning Hebrew by singing great tunes.
Register here>>
Event Details
For Registration:

Phone:

416-781-3511

Cost:

No charge.
Upcoming Events in this series
Jul 11 2021, 11:30AM to 12:30PM
Off - Site
Aug 15 2021, 11:30AM to 12:30PM
Off - Site