Beth Tzedec Calendar
Pickle Making with Marty Strub
for Grades 4 to 12
Oct 17 2021, 4:00PM to 5:00PM in the
Parking Lot
.
NOTE: This event has already occurred.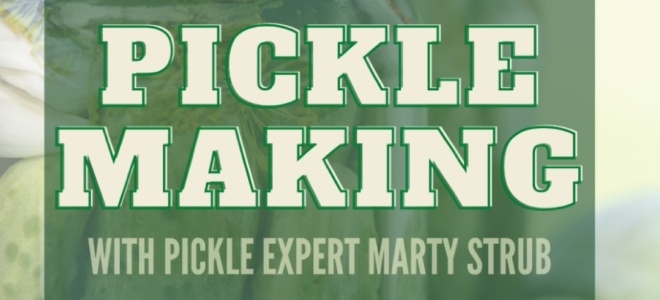 Pickle Making is Happening!
The cucumbers and containers are all ready, and the time has finally come for our long awaited pickle program! Teens and pre-teens in Grades 4 to 12 are invited to a once-in-a-lifetime opportunity to make pickles with local pickle celebrity Marty Strub!
Registration required by Tuesday, October 12 at https://bethtzedectoronto.shulcloud.com/event/picklemaking.

Cost: $18 for Beth Tzedec members; $25 for non-members. Cost includes all materials. Please log in to your Shulcloud account for member pricing.

This program will run in the Beth Tzedec parking lot. We will be observing proper social distancing and masking according to the Ontario and Canadian guidelines. Rain plan TBD.

Event Details
For Registration:

Cost:

$25 for non-members, $18 for members