Beth Tzedec Calendar
ScholarStream Series: How We Navigate Ethical Dilemmas and Reshape Rituals To Draw Us Closer to God
The Abbreviated Amidah with Rabbi Jeremy Kalmonofsky
Feb 16 2021, 8:00PM to 9:00PM in the
Online / Live Stream
.
NOTE: This event has already occurred.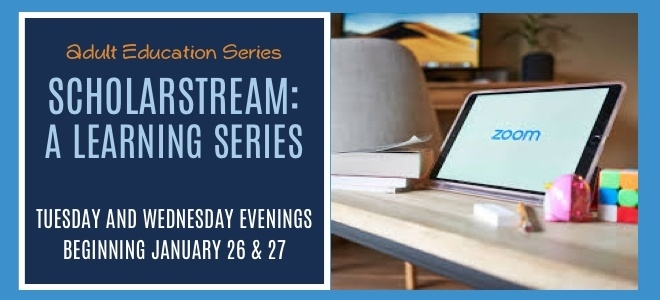 ScholarStream: An Initiative of the RA, USCJ, JTS and Ziegler
We are thrilled that over 130 congregations and 2000 participants enjoyed the debut of ScholarStream. ScholarStream is a four-part series on Tuesday evenings at 8:00 p.m. on the topic "How We Navigate Ethical Dilemmas and Reshape Rituals to Draw Us Closer to God", giving communities the opportunity to learn from some of the world's leading scholars and engage deeply with our texts and traditions. These sessions will also be recorded for streaming after the initial presentation.
Beth Tzedec members must pre-register via CJLS Registration Link and enter the code TorontoJan21. The Zoom link will be emailed to registered participants the morning of each session.

(ScholarStream also offers a Wednesday evening series at 10:00 p.m. on "The Stories We Tell: Revealing Ourselves in Ancient Narratives".)