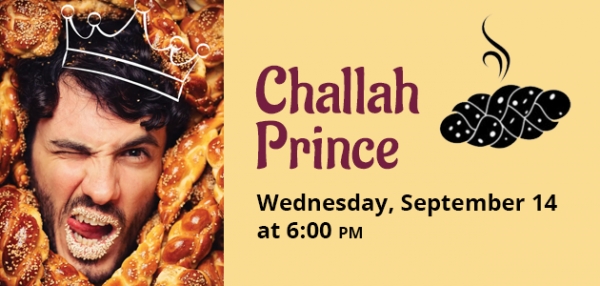 Elevate your Challah to a royal level! Join Idan Chabasov AKA The Challah Prince to learn new braids and other techniques for making the perfect Rosh Hashanah Challah. This program is perfect for families, grandparents and anyone wanting to level up their Challah skills.
Registration for the Challah Prince program is sold out. To be added to a waitlist, please click here>>

SPONSORED BY
The Isadore Abrams Lecture, the Sigmund and Gabriela Schmidt Lecture and the Sheila Zeldin Memorial Fund
---
Idan Chabasov is an Israeli challah artist whose mission is to bring art into the baking world, and to demonstrate the beauty of challah. A small Instagram account has become an ever-growing community of art, creativity, positivity and deliciousness. As the "Challah Prince", it is Idan's role to uplift spirits, especially during difficult times.