Beth Tzedec Calendar
The New York Cantors in Concert
An Evening to Remember
Oct 24 2019, 7:00PM to 9:00PM in the
Sanctuary.
.
NOTE: This event has already occurred.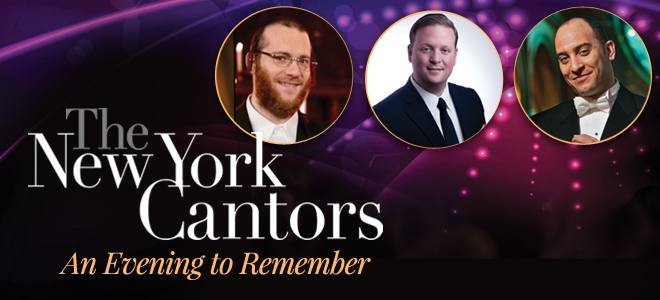 The New York Cantors
Join us for a special presentation from The New York Cantors, three of the brightest rising stars in American Jewish music. This special program, brought to Beth Tzedec in partnership with Canadian Friends of Tel Aviv University, will feature a blend of secular songs and traditional cantorial songs with new arrangements by innovative Dutch composer Bob Zimmerman.
For more information, visit https://cftau.ca/concert/
Tickets
Reserved: $180; General Admission: $75; Tel Aviv University Alumni/20s and 30s: $50
Presented by The David and Bessie Pullan and Sophie and Rose Pullan Endowment
Event Details
For Tickets:

Phone:

416-781-3511

Cost:

Reserved: $180; General Admission: $75; Tel Aviv University Alumni/20s and 30s: $50.

Sponsor:

Beth Tzedec Congregation and Canadian Friends of Tel Aviv University
Categories
Music
Seniors
Adults
Young Professionals