Beth Tzedec Calendar
The Purim Variations
Feb 16 2021, 7:30PM to 8:30PM in the
Zoom
.
NOTE: This event has already occurred.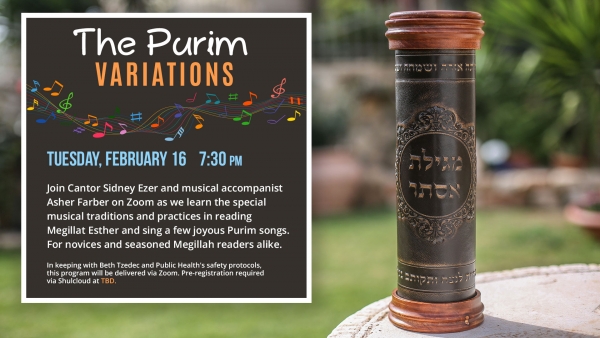 Join Cantor Sidney Ezer and musical accompanist Asher Farber as we learn the special musical traditions and practices in reading Megillat Esther and sing a few joyous Purim songs. For novices and seasoned Megillah readers alike. Register here>>
Event Details
For Information:

Phone:

416-781-3514, ext. 296

Cost:

No charge.
Categories
Music
Seniors
Adults
Young Professionals
Weekday Learning