Beth Tzedec Calendar
Why Is This Passover Different?
Pesah Day 1 Service, Kiddush and Study Session
Apr 20 2019, 9:30AM to 1:10PM in the
Hendeles Chapel.
.
NOTE: This event has already occurred.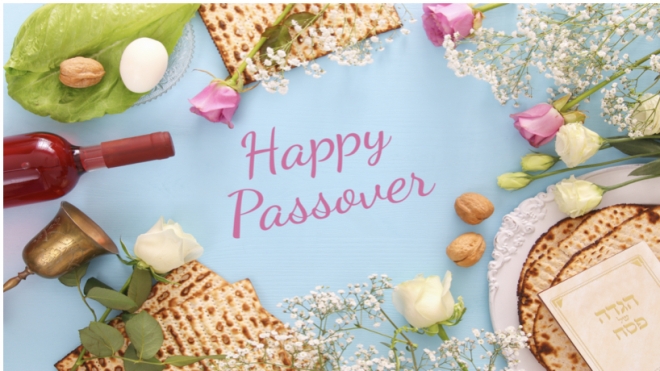 A special day with special times

On this first day of Pesah, our yom tov morning services will begin later than usual and will be followed by a Congregational kiddush and study session with Rav Baruch, concluding in time for the Early Minẖah service. Everyone is welcome.
9:30 am — Late start to morning prayers (for those who will be up late for their family seder

Hallel with the Beth Tzedec Shir H̱adash Ensemble
Newlyweds' blessing
Derashah from Rabbi Steve Wernick
Tal, special prayer for summer growth in the Land of Israel
12:30 pm — Kiddush and study session with Rav Baruch on "Hallel: Psalms of Celebration and Concern"
1:15 pm — Early Minẖah
7:50 pm — Late Minẖah/Ma'ariv for those beginning the seder at nightfall
Event Details
For Information:

Phone:

416-781-3511

Cost:

No charge
Categories
Festivals & High Holy Days
Everyone