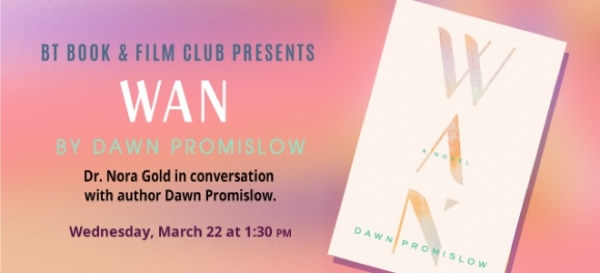 This event will be presented both in person at Beth Tzedec as well as simultaneously online over Zoom.
Dr. Nora Gold will be in conversation with author Dawn Promislow about Dawn's novel Wan. The review will begin at 1:30 p.m. and is preceded by snacks.
Narrated in a completely distinctive and mesmerizing voice, Wan is the story of Jacqueline, a privileged artist in 1970s South Africa. After an anti-apartheid activist comes to hide in her garden house, Jacqueline's carefully constructed life begins to unravel.
Pre-registration required via this form>>
FEES
For full year—6 sessions, in person: $50 Beth Tzedec member / $60 Community member
Individual sessions, in person: $15 per session
**In person programming will include snacks
For full year—6 sessions, online: $30 Beth Tzedec member / $40 Community member
Individual sessions, online: $10
The Spring Series is sponsored by Reuben Cipin Healthy Living Center, 2 Neptune and Baycrest Terraces

---
Dawn Promislow was born and raised in Johannesburg, South Africa. She is the author of the collection Jewels and Other Stories, which was long-listed for the Frank O'Connor International Short Story Award 2011, and named one of the eight best fiction debuts of 2010 by The Globe and Mail. She has also published numerous award-nominated short stories, poems, and essays in literary journals and anthologies in Canada, the US, and the UK, and has led creative writing workshops at the McMichael Canadian Art Collection and at schools.
Wan, her novel, has been critically acclaimed since it came out in May 2022, earning a place on several of CBC Books's recommended lists—the most recent on their list of 24 books of historical fiction recommended for the holiday season. Dawn lives in Toronto.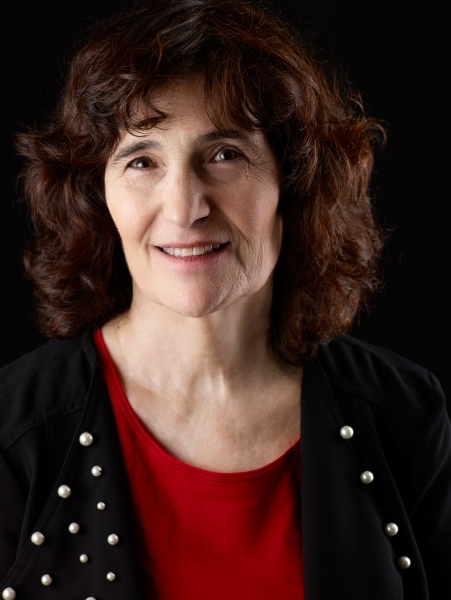 Dr. Nora Gold is a prize-winning author, former social work professor, and the founder and editor of the prestigious online literary journal Jewish Fiction .net. Gold's first book, Marrow and Other Stories, won a Canadian Jewish Book Award and praise from Alice Munro. Her second book, the novel Fields of Exile – about anti-Israelism on campus – won a Canadian Jewish Literary Award and praise from Ruth Wisse, Cynthia Ozick, and Irwin Cotler. Her novel The Dead Man won a Translation Grant from Canada Council and was published in Hebrew in Israel.
In the next 12 months, Gold has two books coming out, both on Jewish themes:


Next March, a book of two novellas, called

Yom Kippur In A Gym

and

In Sickness and In Health.


And this fall, an anthology published by Academic Studies Press in Boston, called 18 Splendid Jewish Stories, Each Translated from a Different Language.

These 18 stories were originally written in Albanian, Croatian, Czech, Danish, French, German, Greek, Hebrew, Hungarian, Italian, Ladino, Polish, Portuguese, Romanian, Russian, Spanish, Turkish, and Yiddish, and they include stories by Elie Wiesel, S.Y. Agnon, and Isaac Babel.