Beth Tzedec Calendar
PJ Library presents Israel Sheli
For toddlers and their parents
Apr 11 2021, 10:30AM to 11:30AM in the
Online/Live Stream.
.
NOTE: This event has already occurred.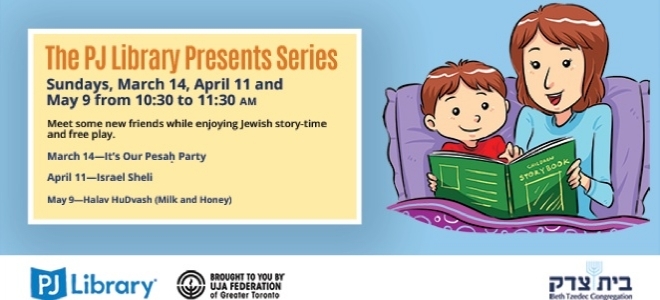 Let's move and dance with Israeli songs and lirkod (dance) until we get warm as Eilat, strong as Jerusalem and have lots of fun like Tel Aviv does! We will also read a book to learn about the Negev desert and the Golan Heights. Dress in blue and white because we are celebrating Israel's 73rd birthday!
Join us on Zoom for this exciting program! Pre-registration is required for all participants.

Event Details
For Registration:

Cost:

No charge
Categories
PJ Library Programs for Toddlers
Families