Last year, we launched Bree-AH with the Creativity Festival at Beth Tzedec.
Bree-AH is back with a three-part series called Bree-AH / The Body. Join us via Zoom for the first session in this series, a celebration of movement in a Gaga/people class led by Israeli teacher Saar Harari.
Gaga/people classes offer a creative framework in which participants connect with their bodies and
experience the pleasure of movement in a welcoming, inclusive and accepting environment for all. We will begin with an introduction, followed by dancing and then a Q and A. You do not need to have a background in dance to participate, just be interested in moving, whatever your mobility. (Many of these movements can also be done on a chair and with other support.)
Registration is required for to access the Zoom link information. To register, click here>>. (Please note that there will not be an in-person option.)
Gaga classes are predicated on a deep activation of the body and physical sensations. The instructions are deployed to increase awareness of and further amplify sensation, and rich imagery stimulates the imagination. Participants should wear comfortable clothes and be prepared to dance barefoot, in socks or in sneakers. Over the course of the hour, Saar Harari will lead the Gaga class followed by a question & answer segment with Aviva Chernick.
Gaga/people is open to all ages, though it is intended for those 16 and older, regardless of their background in dance or movement.
Teacher: Saar Harari
Location: Via Zoom only
Time: 11:00 am to 12:00 noon
---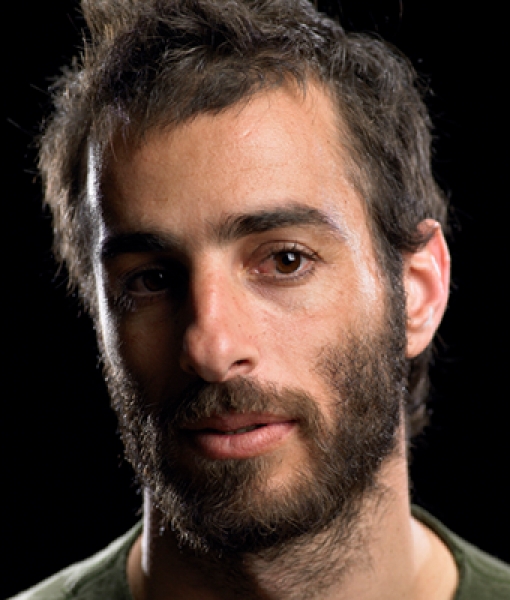 Saar Harari was born on a farm in Israel to an artistic family and danced until the age of 18. At that age, he joined the Israeli Army for 6 years. He left the army and started to dance again at the age of 24. In 1998 he created his first work as an independent choreographer

In 2001, Saar established LeeSaar The Company with Lee Sher, relocating to NYC in 2004. The company was commissioned to create full evening dance programs until 2016 and toured internationally
Saar has been the manager of Gaga in the USA since 2012 and was appointed artistic director of Gaga in 2018.