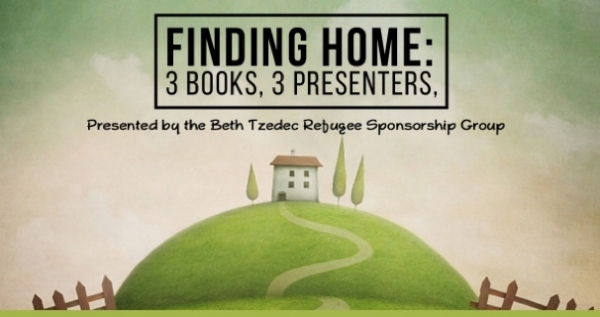 The Beth Tzedec Refugee Sponsorship Group presents "Finding Home: 3 Books, 3 Presenters", a three-part series focusing on the importance of finding our way home.

December 2 at 7:30 pm
Dr. Joanna Krongold reviews Eva Hoffman's memoir Lost in Translation
January 18 at 12:00 pm
Irving and David Matlow discuss Irving's novel At the Family Table
February 18 at 7:30 pm
David Bezmozgis reflects on his short story collection Immigrant City
Proceeds will help support our sponsorship of an Eritrean refugee family living in dire conditions in a refugee camp in Ethiopia.
In keeping with Beth Tzedec and Public Health safety protocols, this series is offered via Zoom.
Pre-register via this link: https://bethtzedectoronto.shulcloud.com/event/finding-home-3-books-3-presenters-on-finding-our-way-home.html