Bree-AH/The Body is a series inviting participants into adventures that deepen relationship with our bodies. Renowned Yoga Teacher and Cantor Lizzie Shammash will lead an all-level yoga and movement classes informed by the wisdom of Jewish spiritual teachings. Mindful body practices help us find shelter right where we are, in our bodies, in this very moment. Join Lizzie as she expertly guides us in a session designed to relieve stress and stimulate rejuvenation and healing as we increase awareness of breath and grounding through our bodies.
In this session with Lizzie, we will explore the yoga of "less is more", of cultivating "being" over "doing" with options for beginners and for advanced practitioners. Lizzie says, "The real work we are doing here is not the postures, it's in the possibility of finding a little more freedom, in body, in heart and in mind." The session itself will begin with an introduction through Torah and movement, and will end with a Q&A with Lizzie. For this online session, you will need space to lie down, a mat if you have one and a blanket. Please also have a chair nearby in case it is helpful, as aspects of this practice can be done from and with a chair as support.
Open to all mobility levels and no previous experience with yoga required.
In adherence with current Public Health recommendations on gathering, this program will be offered via Zoom. Pre-registration is required to access the Zoom link information. To register, click here>>
---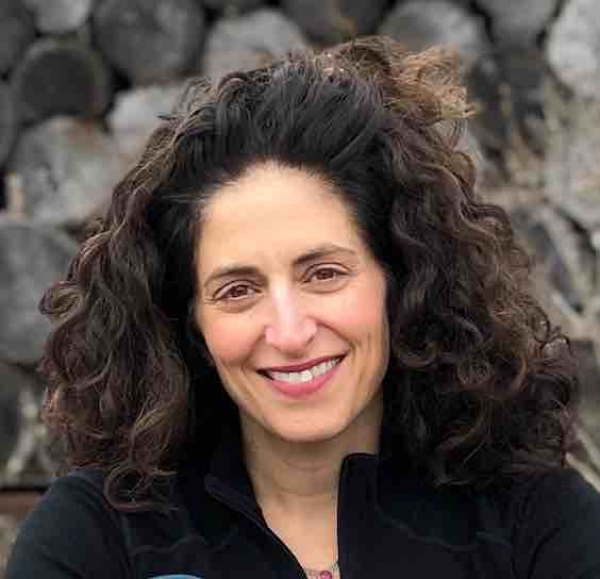 Cantor Lizzie Shammash is a graduate of the Institute for Jewish Spirituality's Clergy Leadership Program and Jewish Mindfulness Meditation Teacher Training. She currently serves as a faculty member, teaching yoga and mindfulness to rabbis and cantors in the 18-month Clergy Leadership Program. She also teaches an ongoing weekly online yoga class for IJS, related to themes of the weekly Torah portion and the Jewish calendar. She is passionate about helping others bring Judaism into the body, voice and heart through both methodical and creative embodied practice.
Cantor Shammash received cantorial ordination and a Master of Sacred Music from the Jewish Theological Seminary in 2007 and served as Cantor of Tiferet Bet Israel in Blue Bell, PA from 2007 to 2020 before joining Adath Israel's clergy team in July 2020. She enjoys sharing her passion for Judaism with congregants of all ages, connecting them to our rich liturgical and cultural traditions using music of diverse genres.
She and her husband, David Reed, make their home in Chestnut Hill with their dog Lenny.