Rabbi Steven Wernick gathers a cadre of community leaders for a series of conversations on politics, culture, social existence and Jewish life. Each session will be streamed over Zoom and broadcast to Facebook and YouTube. Grab a cup of coffee and log on to join us.
Reb Steve will share coffee with Ben Freeman, a gay Jewish internationally-renowned author, educator and Diversity, Equity and Inclusion specialist. They will have a discussion about Jewish pride.
This week's conversation will be broadcast live to the Beth Tzedec Facebook page and YouTube channel. Comment with questions for Ben via either platform.
---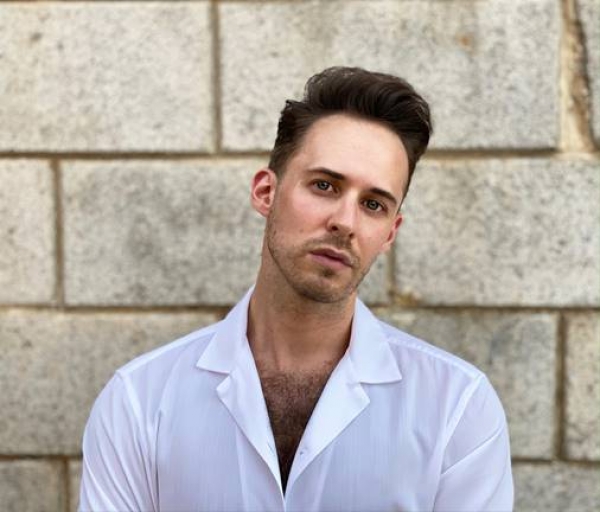 Ben M. Freeman is a Jewish leader, a Jewish thinker, and a Jewish educator. Born in Scotland, Ben is a gay Jewish internationally renowned author, educator and Diversity, Equity and Inclusion specialist focussing on Jewish identity, combatting Jew-hatred and raising awareness of the Holocaust. He came to prominence during the Corbyn Labour Jew-hate crisis and quickly became one of his generation's leading voice against anti-Jewish racism.

He is the founder of the modern Jewish Pride movement and the author of the Jewish Pride manifesto, Jewish Pride: Rebuilding a People, which was released in February 2021 to great international acclaim. He has since decided to create a Jewish Pride trilogy and his follow up, Jewish Pride: Reclaiming our Story, focusing on internalised anti-Jewishness, is due to be released in October 2022. Part three and the finale of Ben's trilogy will be released in 2024.

As a specialist in the field for over a decade, Ben is a prominent thought-leader on Jewish education, history and identity and carries out speaking engagements all over the world. He is a trained teacher and experienced lecturer designing and facilitating unique learning experiences for both his students, the general public and global organisations. He has worked with a variety of companies from Facebook to Hollywood studios, such as The Jim Henson Company. His work also includes consulting for Emmy Award winning directors on documentary projects, such as Jews of the Wild West. Ben is also a Research Fellow at the Institute for the Study of Global Antisemitism and Policy (ISGAP) and is a Jewish Diplomat for the World Jewish Congress.

Through his work, he aims to educate, inspire and empower both Jewish and non-Jewish people from all over the world.