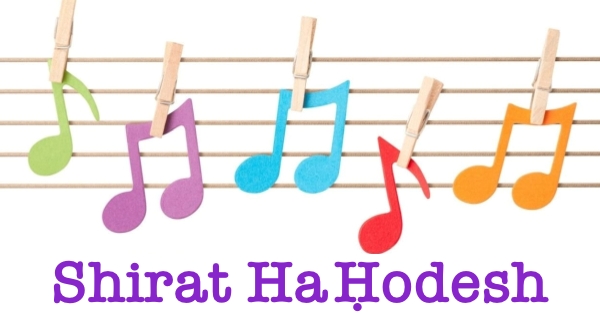 The happiest month of the year, Adar, is here!
"MiShenichnas Adar Marbim B'simẖah" is a saying that I'm sure you have heard before. This saying is what led me to choose the song "Misheu Iti Kan" by Benaia Barabi to be the song of the month!
This song gives us a different perspective of being happy. The kind of happiness that you can find in the small things in life. It speaks about being present in your own present with the people you love. Focus on the everyday things that bring you joy and forget your worries and concerns. It speaks about celebrating life with the people that surround you and flow with every direction your life goes—just like during this month, we are going to be happy, celebrate life, and also celebrate Purim!
I hope you will like the song and have a great and HAPPY month!
To hear "Misheu Iti Kan", please click HERE.
A copy of the lyrics—both in Hebrew and English—can be downloaded HERE.
—Amit Mizrachi