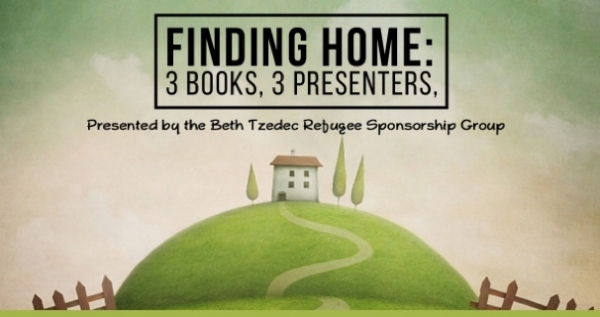 The Beth Tzedec Refugee Sponsorship Group presents "Finding Home: 3 Books, 3 Presenters", a three-part series focusing on the importance of finding our way home.
In this session, the second in the series, Beth Tzedec member Irving Matlow will speak about his autobiographical novel, At the Family Table. He will be interviewed by his son, David.
Proceeds will help support our sponsorship of an Eritrean refugee family living in dire conditions in a refugee camp in Ethiopia.
In keeping with current Public Health and physical distancing recommendations, this program will be offered via Zoom. Pre-registration is required in order to receive the link information. You can do so by clicking this link, which will be available for registered participants on the day of the event: https://bethtzedectoronto.shulcloud.com/event/finding-home-3-books-3-presenters-on-finding-our-way-home.html
A recording of the event will be available to registered participants until the end of February.
The book can be purchased locally The book can be purchased locally for $25 from Susie Zarnett at zarny9090@rogers.com. All proceeds from local book sales will support the Refugee Sponsorship Group.
You can also purchase the book from Amazon.

The next event in this series will be on February 18th at 7:30 p.m.
---
To learn more about the Beth Tzedec Refugee Sponsorship Group,
click here>>